With the development of market business, the network scale is getting larger and larger, and the quality of transmission cable is particularly important. However, at present, the monitoring of optical cable basically remains at the level of manual recording, with problems such as unconcentrated fiber core quality statistics, difficulty in determining the location of hidden dangers, unclear cost and investment in the renovation process, insignificant treatment effect and poor fiber core quality.
      In order to solve these problems, centralized hidden trouble spots, intuitive analysis results, accurate data, clear investment direction of maintenance and renovation, and release of original manual analysis manpower, effectively improve efficiency and precision renovation, and realize timely upload and summary of cable test data become necessary work.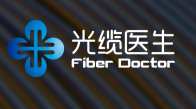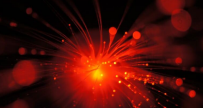 Fiber-optic cable doctor is committed to providing automatic monitoring for the maintenance of optical cable, which is a product of tianjin fiber-optic dodger technology development co., LTD. Novker communications follows the market demand and proposes that all OTDR products fully support fiber optic cable doctors. Through the efforts of software engineers, Novker communication OTDR series passed the optical fiber doctor test, and Novker products fully support optical fiber doctor.